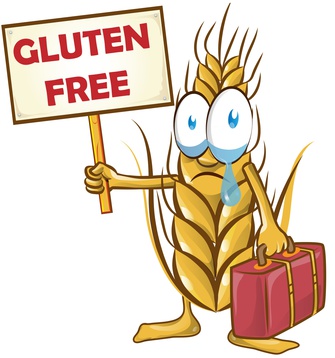 If you're feeling bloated and have chronic gas and abdominal pain, the article below and video may help.
"Wheat intolerance, also known as nonceliac gluten sensitivity, may be the underlying cause of chronic inflammation in the intestines.
Gluten intolerance is not the same as celiac disease or celiac sprue.
Clinically, doctors have asked their patients with IBS to eliminate wheat from their diet. These patients have reported less gas, bloating and stomach pain; improved constipation and diarrhea.
Recently, there has been scientific research showing that wheat sensitivity may be a cause of irritable bowel syndrome." Read More…
Video of The Day – Dr Rutherford & Dr Gates Discuss Gluten Free and IBS
Our goal is to provide you with the best information available to empower you with the knowledge to be in control of your health. Watch today's video to learn more about Irritable Bowel Syndrome and how you can relieve abdominal pain and bloating.
Also visit our step by step videos starting on our home page. Click Here
Gluten Free Recipe Of The Day – Mediterranean Style Grilled Salmon
This is a simple and healthy recipe that anyone can make. Brought to You by The Mayo Clinic. Click Here