IBS Trigger Foods to Avoid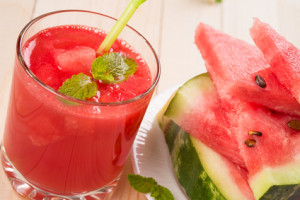 If you are experiencing abdominal pain, diarrhea or constipation, it may be the foods you are eating. The more you know what causes these issues the less discomfort you will have. Watch the video, read the article and check out the recipe of the day.
Two thirds of adults and children report that certain foods trigger their IBS symptoms: gas, bloating, headaches, constipation, and diarrhea.
The researchers found that food intolerances may play a more important role in irritable bowel syndrome rather than poorly absorbed carbohydrates.
The people who participated in this study reported the top three foods that trigger symptoms of IBS are spicy foods, pizza, and milk. Read More…
These foods are consistent with Dr Gruber's recommendation for an elimination diet. Click Here
Recipe of The Day – Karina's Easy Vegan Guacamole With Lime & Sweet Cherry Tomatoes
This is a gluten (and dairy) free recipe brought to you by Gluten Free Goddess. Healthy and Easy. Click Here