Learn How Increased Levels of Serotonin Can Relieve IBS Symptoms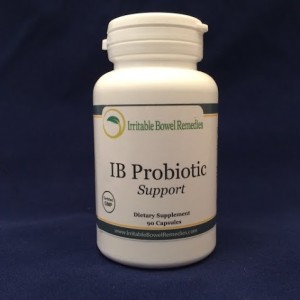 Serotonin (also referred to as 5-hydroxytryptamine) is an important hormone and neurotransmitter.
It is critical for communicating information throughout the body as well as throughout the bowels and digestive system.. In psychiatry, 5-hydroxytryptamine levels are manipulated with drugs in conditions such as depression and anxiety (common in IBS).
But many studies show that it is critical for digestive health. Low levels of serotonin are being implicated in irritable bowel syndrome. In this article the researchers note that nearly 90% of the body's serotonin is made in the digestive tract. Researchers looked at bacteria production of serotonin and concluded that the microbiome is an important stimulant of it's production. Probiotics, foods, and prebiotics that support 5-hydroxytryptamine production are key treatment for irritable bowel syndrome.
For more information read this interesting article from Science Daily. Click Here
The video below by All Things Science provides even more information.
Irritable Bowel Remedies Recipe Of The Day – Apple Chicken Stir Fry
Removing gluten and dairy are the first steps to relieving the symptoms of IBS. We're big fans of the Gluten Free Goddess and thought you might want to check out their curried apple chicken stir fry recipe today! Click Here