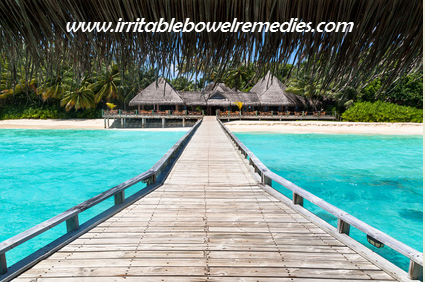 "Leaky Gut" also know as intestinal permeability may be a very common cause of irritable bowel syndrome. It may be the underlying reason that diet alone does not heal the condition.
In this article the researchers studied certain strains of the human microbiota and how they stimulate certain hormones that trigger a stress response. When the barrier of the gut is compromised the good bacteria may pass into the bowel wall thereby stimulating a immune response that cascades into the stress response.
This response commonly leads to diarrhea and/or constipation in people who have a susceptibility to irritable bowel syndrome. Read Article Click Here
Leaky Gut- Irritable Bowel Remedies
The article above is a bit technical. The video below explains Leaky Gut in more simple terms.
If you have any questions contact us. View the videos starting on the Home page to learn more about the symptoms and treatments of Irritable Bowel Syndrome.
Todays Recipe of the Day by Jamie Oliver
Be sure to eliminate wheat and dairy products from your diet, relax and exercise.
And check out todays recipe of the day. Click for Healthy Eating