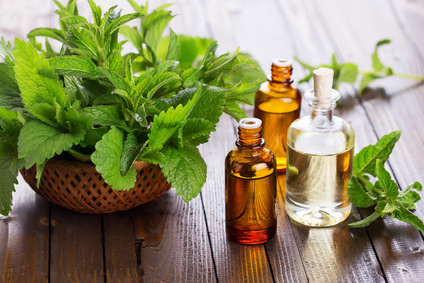 According to researchers at the University of Adelaide Irritable Bowel Syndrome may have one or more underlying causes such as food poisoning, STRESS, antibiotics, food intolerances, and parasitic infections. The condition can be debilitating due to chronic constipation, diarrhea, and abdominal pain.
Peppermint remedies have been traditionally prescribed as natural solutions for irritable bowel. The researchers have scientifically shown that peppermint relieves pain from IRBS.
Dr Stuart Brierley of University of Adelaide says  "Our research shows that peppermint acts through a specific anti-pain channel called TRPM8 to reduce pain sensing fibres, particularly those activated by mustard and chilli. This is potentially the first step in determining a new type of mainstream clinical treatment for Irritable Bowel Syndrome (IBS)," Read More…
Peppermint Oil Benefits for Irritable Bowel Syndrome
Take a look at the 2 short videos below to learn more about the benefits of peppermint.

In this video by Dr Josh Axe, he explains the benefits of peppermint oil and how it can relieve symptoms that cause abdominal inflamation and digestive tract problems and various other uses.
IBS Recipe Of The Day – Fresh Mint Tea
Take a look at this recipe for a cup of soothing mint tea. Click Here